If you are looking for ways to make your walls look beautiful, here are a few ideas: Hanging paintings and photographs, painting a mural, or even hanging mirrors. If you're feeling creative, you can even add a few wall shelves. Whatever your wall decor style, it's sure to make your house look beautiful. And while you're at it, why not try some new ideas?
Hang Photographs
Using photographs as wall decor ideas for your home is a simple way to add some color and personality to a room. There are several methods for hanging pictures, and they vary slightly from room to room. Ideally, you should hang pictures at eye level. The midpoint of a picture should be about 57 to 60 inches from the floor, depending on the height of the ceiling and your height. If this distance is not within your grasp, don't panic. Just trust your eye and adjust accordingly.
Another simple way to display photographs on the walls is by creating a grid. A grid of different-sized pictures can look beautiful, but make sure to place the frames slightly higher than eye level. Also, keep in mind that taller people should hang the photos higher than short ones. Choose similar-style pictures and frames, and use the same mat color. Don't be afraid to contrast the photos. This is the perfect way to display family photos and personal memories.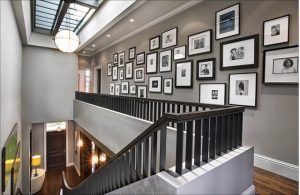 Hang Paintings
When hanging a painting over a sofa or a table, you need to keep a few guidelines in mind. To avoid looking too crowded, the center of the art piece should be approximately 57″ off the floor. Also, it should be hung four to eight inches above any nearby furniture. If you don't have a high ceiling, you can use sconces to fill empty spaces.
Choose a painting that stretches half to two-thirds of the width of the furniture. For wall space, choose a large piece that will cover at least one-third of the wall space. You may also want to consider framing a child's work of art. This will help add whimsy to the walls and blend the work with the room's surroundings. You can also hang paintings of other ages.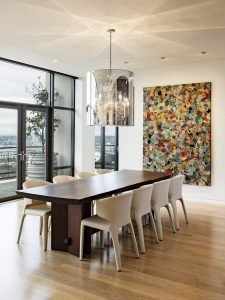 Hang up mirrors
The perfect height to hang up a mirror will vary depending on its size and shape. A typical mirror should be hung at eye level, but you may have to adjust its height to accommodate the height of the furniture below it. A tall mirror will appear detached from the rest of the room. A tall mirror can be a focal point, reflecting items on the mantelpiece or elsewhere in the room. But don't fret! There are many ways to hang up a mirror to give your home a unique look.
Placement: One way to place a mirror is directly across from a door. This will reflect light and create a bright and cheery atmosphere. But don't place it across from the laundry room, as that area is often a "drop zone." Using a mirror there will double the clutter in that space. And don't place it above the bed! The mirrors should reflect light to create a calming effect.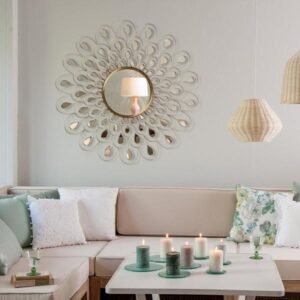 Paint a mural
Painting a mural can be a great way to liven up a space, and the fun of a custom-made one is unmatched. It also makes for a great family project, and you can even get a street artist to come and paint your mural for you. Paint your mural using paint that has the right sheen for the space you're working on, or you can opt to hire a professional.
Murals can be anything from landscapes to abstract art. You can pick from abstract art to bold colors or monochromatic patterns. Whatever you choose, the result will surely be spectacular. The only drawback to painting a mural on a wall is the difficulty of putting it up. However, once you have mastered the technique, it can be an incredibly rewarding experience. If you are able to commit to it, you might even be able to create a unique masterpiece that will become a focal point of the room.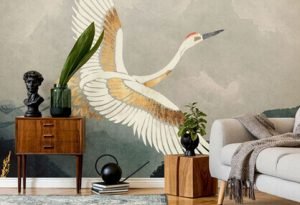 Wall Clocks Decor
If you're looking for wall clocks decor ideas for your home, you're not alone. Decorative clocks add a touch of class to any room. Larger clocks can be accented with vases of fresh flowers or personal memorabilia. Floating shelves, meanwhile, can hold books and trinkets. These can also be used to hang small items. But whatever you decide, don't forget to consider the overall design of your home when selecting the right clock for your room.
Wall clocks can bring a splash of color to any room and help tie the entire interior together. Bold clocks add personality to neutral rooms, and are a great conversation piece. Alternatively, muted clocks add an understated touch to brightly colored rooms without overpowering or distracting from other decor accents. Wall clocks can be used to complement your favorite theme, and can be the focal point of your wall.