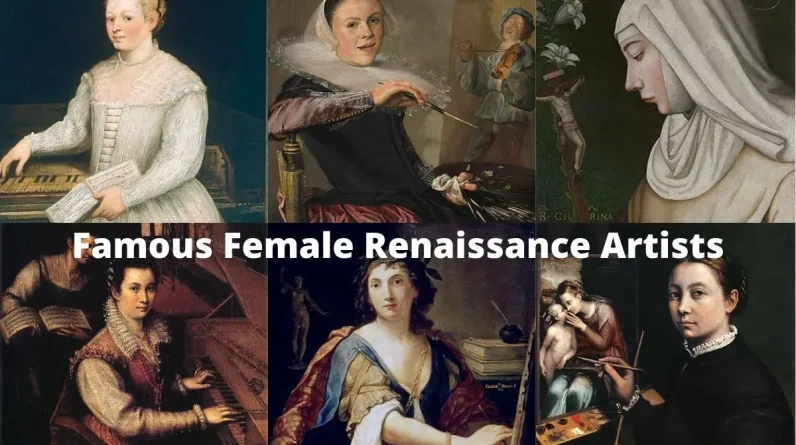 Women in the Renaissance tended to be viewed as more illiterate, but there were some notable female painters of this period.
Sofonisba Anguissola
Sofonisba Anguissolea, one of the most celebrated female Renaissance painters, was born into a family of nobility, and her father intended for her to receive a dowry and marry a wealthy man. He never intended for her to be an artist, but he did encourage her to study and practice her art. Unlike her male contemporaries, she received more support for her artistic training than her male counterparts. Although men generally preferred that women study anatomy, women were not encouraged to learn it, and she was not allowed to tackle the complex compositions required for large religious paintings.
Sofonisba Anguissolea's portraits of royal women were more difficult to create than those of commoners. The details of her subjects required a great deal of skill and effort, and her portraits were full of life and color. Even in the face of her unfavorable circumstances, Sofonisba Anguissola's paintings of her friends and family survived the fire at the Royal Alcazar in 1734.
Artemisia Gentileschi
Artemisia Gentileschi is a Baroque painter who lived between 1593 and 1653. She was also a prominent feminist scholar and artist. Her paintings have become immensely valuable, fetching millions of dollars today. Her work is so stunning that the National Gallery in London will stage a blockbuster exhibition of her work in 2020, the first by a single female artist.
While many Renaissance artists tended to portray males with strong masculine figures, Gentileschi remained committed to women's empowerment. Her works often featured strong women taking on male villains and revealing double meanings. It is difficult to know whether her art was influenced by her personal experiences. However, it is likely that her influence on art history was profound. Artemisia Gentileschi was one of the first female artists to create a distinctly female style.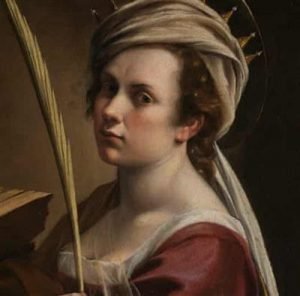 Plautilla Nelli
Although Nelli's work has been largely forgotten about for decades, Plautilla's importance in Renaissance art can't be denied. Before 2006, there were only three pieces of art attributable to Plautilla, but today, we know almost twenty pieces of her work. The great majority of her paintings have remained undiscovered, though some were recently restored. She was also an artist with great skill and the ability to work in different mediums.
Her Last Supper is one of the most important works of art from the Italian Renaissance. It measures almost seven metres wide and two meters high. Plautilla Nelli was a Dominican nun who lived from 1524 to 1588. She was the first woman to paint a masterpiece of this size. This was a remarkable feat, as she had previously been forgotten and overlooked. Today, this masterpiece is on display at the Museum of Santa Maria Novella, where visitors can admire her paintings.
Though most women are unfamiliar with Nelli's work, she was a popular artist in Florence during the Renaissance period. Many art historians consider her painting of the Last Supper the most important painting created by a woman in history. No woman artist had ever painted the Last Supper before. It is one of the most famous works of female art in history, and she is among the most renowned women of her time.
Lavinia Fontana
Lavinia Fontana was the daughter of a highly respected and influential artist, Prospero Fontana. A father of historical paintings, Prospero supported his daughter's artistic abilities by assisting her in painting and drawing. Lavinia was able to paint portraits of women of all ages and even children without a chaperone. In time, she became one of the most sought after female Renaissance artists and achieved great fame.
Unlike many of her male counterparts, Lavinia studied under her father, Prospero. Prospero was a painter himself, and painters were considered to be equal to sword and saddle makers. However, her career took off following a family crisis. The death of Prospero's eldest son had robbed him of his retirement income, so he devised a new plan to provide for his family. In order to attract a higher class clientele, he encouraged Lavinia to develop her musical abilities.
After marrying Giovan Paolo Zappi, Lavinia Fontana moved to Rome, where she gained the patronage of the Buoncompagni, which included Pope Gregory XIII. Her career flourished and she had eleven children in a short time. Her reputation grew and she was commissioned to paint Pope Gregory XIII in 1580.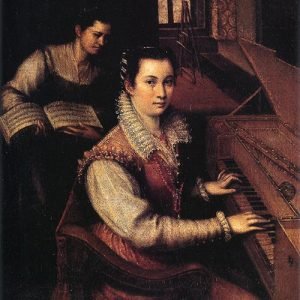 Catharina van Hemessen
Van Hemessen was a gifted Flemish artist who mastered the art of self-portraiture. She was the daughter of a famous Mannerist painter, and together they painted many of her father's masterpieces. At the time, women painters faced many impediments to becoming successful, especially if they wanted to practice their craft. Many would need to study the male body in order to become skilled. Some would even have to live with an experienced artist for a period of four to five years.
In a self-portrait, Hemessen uses a mirror to entangle the viewer in a puzzle of reflection. Using a mirror as a metaphor, Hemessen explores the substance and nature of imitation. This topic is at the heart of contemporary religious thought. The influential Christian devotional author Thomas a Kempis used the mirror in his book "The Imitation of Christ."
Elisabetta Sirani
In her paintings, Elisabetta Sirani depicted powerful women in history. She was particularly interested in depicting the strength and intelligence of women, especially those who suffered from male aggression. Her portraits of the biblical heroine Judith, a woman who was tempted by Satan, are also famous. In her paintings, women are shown overcoming their weaknesses and achieving triumph in the face of male aggression.
Sirani's style is similar to that of Guido Reni, though she employed bolder colors and more dramatic contrasts of light. Her paintings are also comparable to those of Ludovico Carracci and Artemisia Gentileschi. Her subjects often were less well known, and her paintings were influenced by ancient texts and mythology. However, Sirani also produced portraits of rich women and produced drawings in a variety of media.
Elisabetta Sirani's work was influenced by her experiences in the art world. She was one of the first female painters in Italy, and her artistic talent is immense. At 27, she was already a prolific artist and founded the first Academy of female painters in Europe. Born to Giovanni Andrea Sirani and Margherita Sirani, Elisabetta was the daughter of a renowned painter, Giovanni Andrea. She was the fourth child of Giovanni Andrea and Margherita Sirani, and spent her youth in her father's art studio.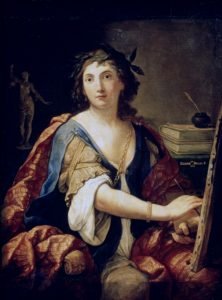 Levina Teerlinc
Originally from Bruges, Levina Teerlinc was one of the most prolific and highest-paid female artists of the Tudor court. She spent more than 30 years painting for Henry VIII and was rewarded with a handsome salary, making her one of the richest women in art history. However, she is not as famous as her male counterparts, with fewer works remaining today. Her works include portrait miniatures, flower paintings, and still lifes.
She is best known for her works in the Netherlands and Europe. Although her paintings were attributed to other artists, her portraits of royalty are considered among the most beautiful in all of art history. She also created beautiful seals, coins, and illustrations. She also designed clothes and jewellery, and she was a member of the royal court of the Tudors in England. She was born in 1510 and trained in her father's workshop.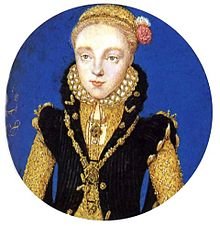 Fede Galizia
The name of Fede Galizia first appeared in print at the age of twelve, and she became one of Milan's most celebrated artists. Under the tutelage of her father, Nunzio Galizia, she was praised for her imitative works by the art critic G.P. Lomazzo. She continued to work until her death due to the plague in 1630. Her paintings of religious scenes were so acclaimed that they became altarpieces in Milane churches.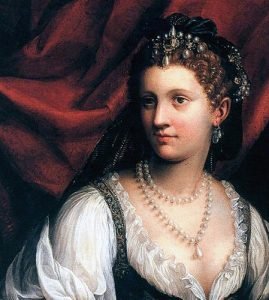 Related reading: 8 Most Famous Renaissance Artists