There are countless famous watercolour artists, but only a few truly stand out. This list features Georgia O'Keeffe, Winslow Homer, Paul Klee, and Albrecht Dürer. Each of these artists create evocative, eerie, or witty works. Read on for an overview of each one. These artists have shaped the history of watercolour painting, and their works are among the most popular today.
Winslow Homer
The first watercolor painting in history was created by Homer, who used it as a medium for his studies. After learning watercolor painting from his mother, he trained as a commercial illustrator and artist-correspondent for the Civil War. His work was also featured on commemorative stamps and earned him financial success as a fine artist. Homer was largely self-taught, and he went to art school at night. He became a war correspondent for the Union army and he worked on many Civil War-themed paintings and illustrations throughout the 1860s and 1870s.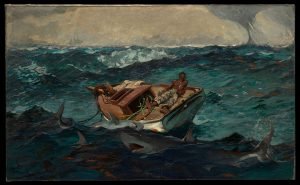 Georgia O'Keeffe
The works of one of the most famous watercolor artists, Georgia O'Keeffe, are highly regarded worldwide for their beauty and realism. Her sensual close-ups of flowers are regarded by some as veiled representations of female flesh.
Georgia O'Keeffe played a vital role in the development of American modernism. She was a member of the renowned Stieglitz Circle, which influenced early modernists and painters. Moreover, her paintings incorporated the themes of nature, including flowers, bones, and the cityscapes of New York and New Mexico. Her work also inspired feminist artists because of its feminism and feminine imagery.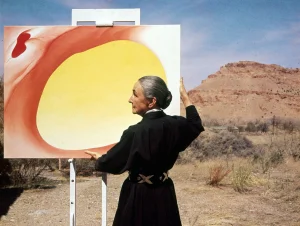 Paul Klee
As one of the most famous watercolor artists, Paul Klee's work is worth a look. This Swiss-German painter was influenced by expressionism, but also studied cubism and surrealism. Klee was also an experimenter with colour theory and wrote extensively about it. His notebooks are considered some of the most influential works of the 20th century. Many of his pieces depict a single scene and are not always easy to categorize.
The painting is an example of Klee's use of geometric patterns to evoke a warm city scene. He makes use of colors and shapes that suggest brightness, but contrast them with darker, harsher tones. As a result, there is a sense of depth and movement in the work. Klee's work exemplifies his mastery of color and form. Evening Separation is one of his best-known works, and his work is an important part of his life.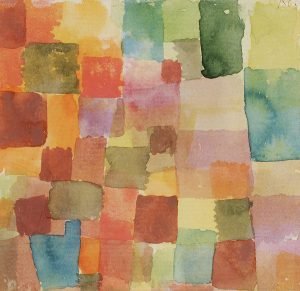 Albrecht Dürer
Albrecht Dürer was a painter, printmaker, and theorist who produced iconic works in watercolor. He recognized the possibilities of watercolor painting early and made great use of it to portray a wide variety of subjects, from animals to landscapes. The most famous example of this type of painting is the Young Hare, which is celebrated for its impressive detail and color palette. This work is considered one of the finest examples of watercolor painting.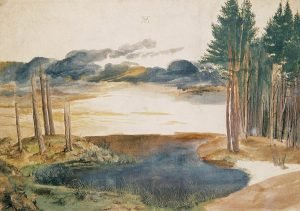 John Singer Sargent
Known for his portraits of august individuals in fashionable interiors, John Singer Sargent was also a master of watercolor painting. He developed a love for the outdoors at an early age, documenting family vacations in sketchbooks. He also mastered the use of portable easels, sketching umbrellas, rigid pads of paper, and compact palettes of watercolors. During World War I, he became the official war artist for Great Britain, spending four months at the front.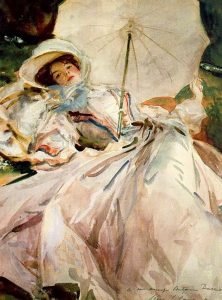 Charles Demuth
The works of Charles Demuth are a fusion of styles, ranging from translucent landscape abstractions to stylized still life. The artist's watercolors often feature a mix of people, such as in the '20s paintings of nightclubs featuring a mixed crowd. Other works show scenes from his summers spent on Provincetown, where he was friends with poets Eugene O'Neill and Stuart Davis.
His watercolors began a journey in 1908, with the artist spending his summers in Provincetown. His first solo exhibition was held in New York in 1914, featuring landscapes and floral pieces. During this time, he developed a fascination for abstract art. His landscapes began to show Cubist influences. Unfortunately, Demuth's life remained short and he succumbed to diabetes in his late twenties. The condition was difficult to deal with, and he spent the rest of his life confined to his home, painting until he died at age 56.
During his lifetime, Demuth painted watercolors whenever he had the chance. He also produced the Precisionist architectural paintings of Lancaster, which are featured in a museum exhibition at the Norton Museum. These paintings are executed on board and feature the same scale and formal power of his watercolors. Despite his short life, his works remain among the best watercolor artists. The museum also houses an extensive archive of his work.
Andrew Wyeth
The American artist Andrew Newell Wyeth is one of the most well-known realist painters of the 20th century. He has been nicknamed the "Painter of the People" and is best known for his painting Christina's World, which is displayed in the Museum of Modern Art in New York. Wyeth was born in 1887 and received his first formal art training from his father, Newell Convers Wyeth. Andrew Wyeth held his first one-man watercolor exhibition when he was twenty.
The artist met his wife Betsy Merle James in Maine during the summer of 1939. The marriage was fraught with complications, as Andrew's father had feared that his wife would dominate his artistic career. His father was very skeptical of the marriage, fearing that Betsy would take over his son's career as an artist. Andrew Wyeth's father resented the popularity of his paintings and doubted his own talents. But his wife made things work out for him, and the two were married in 1941.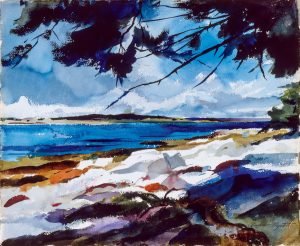 J. M. W. Turner
Although he was a comparatively young artist, J. M. W. Turner was one of the most famous watercolor artists in history. His work was so popular, he was exhibited at the Royal Academy of Arts for several years. His first oil painting was Fishermen at Sea, which was well received and deemed to be an example of an original mind. The painting was also one of his most famous works, as it was the first time Turner had ever exhibited an oil painting. It was an early example of an oil painting, and the scene depicted by it was a popular nocturnal night scene. The piece established Turner as an oil painter and as an expert in marine painting.