There are several famous black female artists who shaped history. These artists included Laura Wheeler Waring, Augusta Savage, Clementine Hunter, and Kara Walker. Read on to learn more about them. You may be surprised to learn that some of the artists you've never heard of are among the greatest artists of all time!
Laura Wheeler Waring
Laura Wheeler Waring was born in Hartford, Connecticut, in 1887. She was the daughter of a minister, Robert Foster Wheeler, and a talented amateur artist. Laura Wheeler Waring attended the Pennsylvania Academy of Fine Arts and studied under Thomas Anschutz and William Merritt Chase. After graduating, she became the head of the art department at the African-American Cheyney Training School for Teachers.
As a prominent artist of the Harlem Renaissance, Laura Wheeler Waring focused her work on black American portraits and landscapes inspired by her travels to France and Africa. Despite her high-profile status, she eschewed public attention and devoted her life to teaching and helping her students. She died in Philadelphia on February 3, 1948, after a long illness.
Waring's paintings have been hailed for their vivid colors and steady strength of line. They have helped to preserve the images of important Black figures, including Marian Anderson and Jessie Redmon Fauset. Her paintings have been used to illustrate many books, short stories, essays, and poems.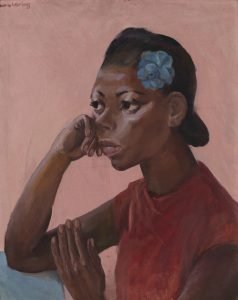 Kara Walker
Born in 1969, the painter, printmaker, and installation artist Kara Walker explores themes of race, gender, sexuality, and identity. Her work utilizes Victorian silhouettes and cut paper characters to create theatrical spaces. She has been featured in the media. A graduate of the Rhode Island School of Design, Walker received her BFA in 1991 and her MFA in 1994. Her work has been featured in exhibitions and publications throughout the world.
Kara is dedicated to recovering lost histories and fighting historical erasure. She published a book about a woman who was lynched in Atlanta, but many more were lost. Her works are based on her struggle for justice and are held in numerous public collections, including the Tate Gallery in London and the Walker Art Center in Minneapolis. This list is not exhaustive, but is a good start for a more complete understanding of Walker's work.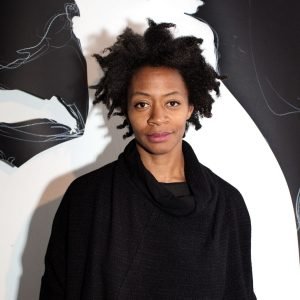 Augusta Savage
Born in 1892, Augusta Savage moved to Harlem during the early days of the Harlem Renaissance. Her father was a minister and considered artistic expression to be sinful. She moved to New York City and enrolled at the Cooper Union for Advanced Science and Art. After completing the program in only three years, she began a career as a sculptor. During her early years in the art world, Savage commissioned several busts of African American leaders such as W.E.B. Du Bois and Marcus Garvey.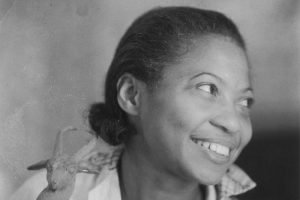 Clementine Hunter
The career of Clementine Hunter, a self-taught artist, began when she was employed by Melrose Plantation in the early 20th century. After the death of the plantation's previous owner, Carmelite "Cammie" Henry, the Carmelite "Painter in Residence," invited artists of all kinds to Melrose and turned it into an artists' colony. She was inspired by the works of fellow artists and eventually began "marking" her paintings. In the 1920s, Hunter began painting and produced more than five thousand pieces, including narrative textiles and quilts. Before her death, she gained widespread renown as a folk artist. While working at Melrose Plantation, she tended to the poorest and was frequently without a formal education, and in her later years, she would use her own brushes to paint whatever she found suitable
After her husband's death in 1944, Clementine Hunter went back to her roots, escaping the harsh schoolhouse. She worked in fields with her father, picking cotton and pecans with him. She had received only one year of formal education and never learned to read or write. Her early memories, however, are reminiscent of a simpler time and place, one infused with a sense of belonging and community.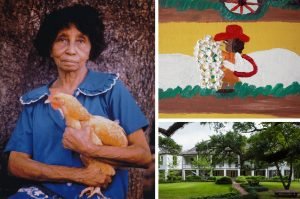 Alma Thomas
As one of the oldest daughters in her family, Alma Woodsey Thomas grew up in Columbus, Georgia. Despite the racial segregation in her area, she showed great artistic intent even as a child. Upon moving to Washington, D.C. in 1907, her family sought better educational opportunities and settled in Logan Circle. She took art classes at Armstrong Technical High School. She exhibited her work in many group shows, but never received individual recognition.
As one of the first African-American female artists to exhibit at the Whitney Museum of American Art, Alma Thomas was a pioneer in abstraction. She also studied color theory for many years. Her work at the Whitney Museum of American Art in 1972 drew the praise of many art critics, including Kenny Noland. Though Thomas passed away in 1973, her work continues to garner admiration today, as she was named the most important female artist in the United States.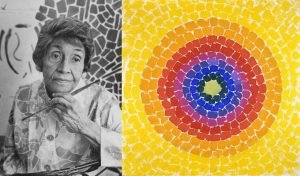 Loïs Mailou Jones
Lois Mailou Jones is an American painter who was born in Boston. During her early career, she studied at the School of the Museum of Fine Arts, graduating in 1927. Her work reflects the many places where she lived, traveled, and studied. In the Boston Globe, Christine Temin writes, "The work of Lois Mailou Jones reveals the depth and complexity of black women's culture. The artist is a testament to the creative potential of black women."
During her lifetime, Jones' work reflected her African heritage, as she exhibited at various art galleries and museums in the United States and Europe. In 1941, she commissioned a white artist to paint an entry for a Corcoran Gallery exhibition, but she never made it. In spite of her efforts, Jones is still one of the most famous black female artists. She painted portraits of famous black figures and scenes and has won numerous awards, including the National Medal of Arts.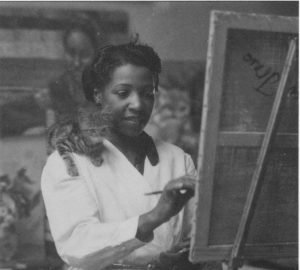 Pauline Powell Burns
Pauline Powell Burns was the first African-American woman to exhibit her works in California. Born in Oakland, California, she was the granddaughter of a slave who worked for Thomas Jefferson at Monticello. Her paintings are considered some of the earliest black works exhibited in California. Burns was also a gifted pianist and became famous locally. She died in 1912 from tuberculosis. Her artwork is now displayed at the Oakland Museum of California.
Gwendolyn Knight
The world has been enriched by the contributions of some famous black female artists. Gwendolyn Knight is one of them. Born in Barbados, she moved to the United States at the age of seven and later joined the Post-Harlem Renaissance Movement. During her later years, she developed a distinctive style of narrative oil paintings that focused on the African American culture and life. Knight also painted portraits and urban scenes.