Where was Vincent Van Gogh born? What was his childhood like? This Dutch painter was born March 30, 1853 in Groot-Zundert, The Netherlands. He suffered from mental illness and poverty, and struggled with difficult relationships, but eventually found his fame as a painter. His artistic talent was not recognized until he died, and he is now a famous artist. But how did he come to paint what he painted?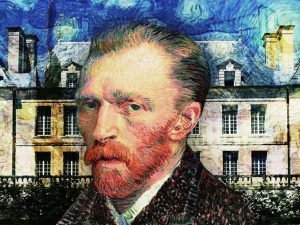 In 1883, Vincent Van Gogh began making sketches of peasants. When he returned to his native country, a priest forbade him from posing parishioners for his father's son. Instead, he turned to landscape paintings and became inspired by the paintings at the Rijksmuseum in Amsterdam. In 1885, he enrolled at the Antwerp academy. The academy's museums impressed him. He was particularly inspired by the paintings of Peter Paul Rubens, and he discovered Japanese prints.
In 1886, Vincent Van Gogh moved to Paris with his brother Theo. He became familiar with artists of the day, including the impressionists and Japanese artists. His style evolved during his two years in Paris. The bright colors of his contemporaries influenced his palette. The artist then moved to the south of France. He died in 1890. His artwork is known as 'The Sunflowers'.
Related reading: 8 Most Famous Van Gogh Paintings