If you're an art lover, you've probably heard about the works of some of the most famous Western artists. From Charles Marion Russell to Albert Bierstadt, these artists forged their own unique styles. But what makes them so great? Find out in this article.
Charles Marion Russell
Known as a cowboy artist, Charles Marion Russell painted a wide variety of subjects, including Native Americans, bucking broncos, and brawling cowboys. His unique style emphasizes design and color, and shows an intimate knowledge of Montana and the American West. He also exhibited an accurate knowledge of the anatomy of various animals. Although he had never received formal training in painting, Russell's paintings show a wide range of techniques.
Charles Marion Russell was an exceptional artist and a skilled storyteller. He spent his early years reading James Fenimore Cooper novels and dreamed of a life in the great American west. He was only 15 years old when he emigrated to Montana and worked as a ranch hand. It was there that Russell's unique realism began to emerge.
His fame began to grow after he married Nancy Cooper in 1896. She set up exhibitions in the US and Europe and helped Russell gain worldwide recognition. Nancy Cooper helped him gain international recognition for his paintings and helped him become a well-known artist. She also helped him to sell many of his works, making him one of the most successful western artists of the period. He was a famous western artist during the Great Depression, and his wife's success helped him get the recognition he deserved.
Frederic Remington
One of the most famous western artists is Frederic Remington. He specialized in large-scale canvases, and his work was popular in magazines at the time. Remington's propagations of the 'wild west' were an accurate reflection of life in the wild west at the time. They also represented how the contemporary North viewed the less pleasant South. He created many iconic cowboy paintings, the rancher, and the Native Americans.
Remington studied art at Yale University before starting his career as an illustrator for a popular weekly. After graduating, Remington traveled widely throughout the United States, illustrating stories about the Wild West. His crude sketches were often redrawn before being published, but he soon established himself as a true observer of the West. His paintings of the Wild West were so popular that he gained recognition in cities back east.
The success of Remington's sketches led to many commissions from newspapers and magazines. His uncle Mart secured a good job for him in Albany, where Remington lived. He spent weekends at home and weekend time with his girlfriend Eva Caten. He later worked as a reporter for his uncle's newspaper. And he continued to work for a variety of short-term jobs. In 1889, he moved to rural Peabody, Kansas, where he attempted to make fast money as a ranch owner.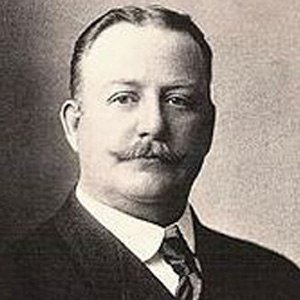 Albert Bierstadt
German-born American artist Albert Bierstadt was a prominent member of the Hudson River School of mid-19th century art, and he specialized in landscapes. He traveled the western states with authors and land surveyors, capturing sketches that evolved into large-scale paintings upon his return to New York. In the 1860s, he joined the National Academy of Arts and had a private reception with Queen Victoria.
After his early success, Bierstadt's work fell out of favor, but he continued to work on major works. The 1876 Centennial Exhibition in Philadelphia did not sell well, but Bierstadt's paintings continued to sell well. After a period of sketching in the Bahamas, he married a wealthy widow. His works remain highly collectible today. His life and times were shaped by his work.
Despite his success as a landscape artist, Bierstadt also made his mark on the art world by focusing on more intimate subject matters. Many of his paintings are considered to be his most important works, and some of them have been exhibited in museums worldwide. For example, there are numerous works of Bierstadt's in the British Museum of Modern Art. In June/July 2018, the museum featured a retrospective of his work, including more than 100 of his works.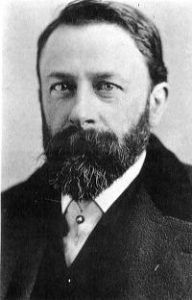 George Catlin
During the 1890s, Catlin was a pioneer of American painting, focusing on "Plains Indian" cultures and the lives of the Native Americans. He was one of the first to paint the Indians and portray them in such a way that they would appeal to a national audience. In addition to portraying the people of the American Southwest, Catlin's work included depictions of Native Americans, including the Mandan tribe. He painted these tribes as they live in modern-day Canada and the United States, and he kept detailed records of the people he painted.
Alfred Jacob Miller
A major collection of Miller's paintings can be found at the Philadelphia Museum of Art. Originally a landscape painter, Miller's work exemplifies the American west in a romantic and nostalgic way. Miller often painted Indians at a rendezvous as noble savages and the plains and mountains as gardens. He died in Baltimore on June 26, 1874. His work is also featured in the Ricketts Art Foundation's collection online, a pioneering effort to provide contemporary access to important western artists.
Despite the popularity of his campfire scenes, Miller's vision of the manhood he portrayed was highly sentimental. Miller's paintings contrasted with the typical image of the man at the time: an active, independent man with his "bark on." In this way, Miller challenged established paragons of masculinity by identifying the traits of sentimentality as essential to the male experience.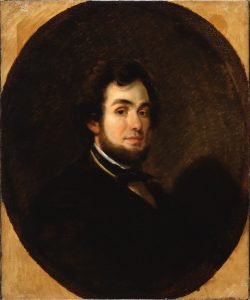 Elbridge Ayer Burbank
A successful business magnate, philanthropist, and collector, Elbridge Ayer Burbank left a large collection of his paintings to the Newberry Library in Chicago. His collection includes drawings of over 125 Native American tribes and portraits of famous Americans. His most famous works include Geronimo, which he sketched from life, and the paintings of more than one hundred and twenty other Native Americans. His sketches were so detailed that they were used as patterns on Navajo rugs. Burbank also made money by selling postcards and pictures of famous Americans and copies of his Indian studies. Unfortunately, his life was cut short by a cable car accident.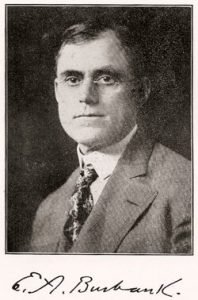 Joe Beeler
A fourth-generation Westerner, Joe Beeler exhibited an unparalleled combination of artistic talent and authenticity. He won numerous awards and received many praises for his paintings, including several Best of Show Awards, Western Art Associates Gold Medals, and CAA Silver Medals. Whether you're a collector of cowboy art or simply a lover of the Western way of life, you'll find a piece by Beeler to fit your needs.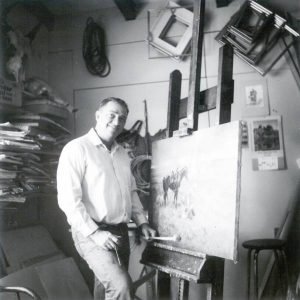 Herman Wendelborg Hansen
Herman Wendelborg Hansen was a Norwegian-born painter who began his career in San Francisco. In 1906, he left the city to study art in Germany. During his time there, the city was devastated by fire and earthquake, and his father hoped his son, nine years old, would gain a firm foundation in art and technical proficiency. Although the experience was traumatic for Hansen, it proved to be beneficial for his later career.
After completing his formal painting training in San Francisco, Hansen travelled to Europe, studying under Carlos Grethe in Stuttgart. His studies led him to explore the artistic culture of Europe, studying under several European painters, including the renowned Pablo Picasso. Hansen then spent four years as a crew member on a North Sea trawler and painting seascapes in his spare time.
Hansen's artistic talents were honed early in life, and he went on to study in Hamburg and England. His interest in the American West was sparked by James Fenimore Cooper's Leatherstocking Tales. This work was later exhibited at the Art Institute of Chicago, where Hansen was a guest artist. During his time in America, Hansen created dozens of paintings and murals for commercial companies.