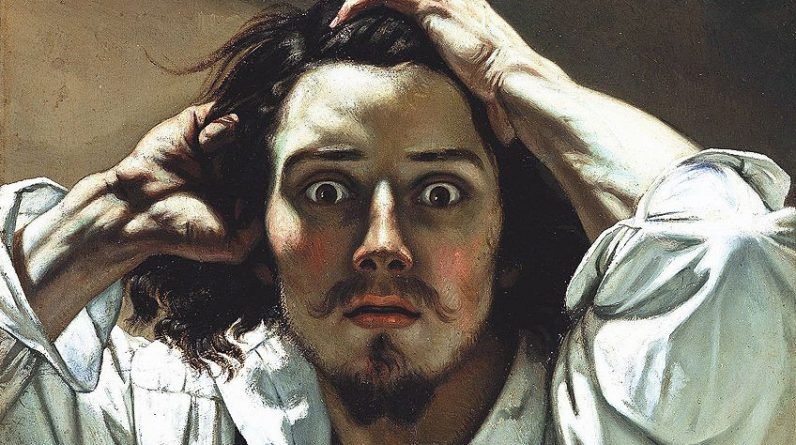 What is a self portrait? A self portrait is a representation of the artist. It can be a drawing, painting, or photograph. Some artists use sculpting to create a self portrait. It can be a representation of the artist's personality.
Self Portrait History
Despite the popularity of the self-portrait, this genre of art is relatively recent. Humans first polished obsidian to make simple mirrors around 14,000 years ago, and then developed copper mirrors in Egypt and Mesopotamia. However, the selfie that we know today first appeared in 1484, when artist Albrecht Durer was just thirteen years old and living in Nuremburg, Germany. He would eventually become an important printmaker and artist of the Northern Renaissance and painted many self-portraits.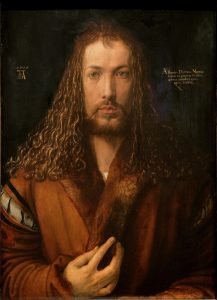 The development of self-portraits is closely tied to the introduction of linear perspective in the arts. These paintings began to gain popularity during the 16th century, when the first high-quality mirrors were invented in Venice and Germany. The new mirrors were brighter, larger, and less distorted than their predecessors. While the practice of painting likenesses had been popular since the Middle Ages, it was only in the last few centuries that self-portraits became a widespread, highly-appreciated art form.
Unlike other genres of art, self-portraits aren't limited to contemporary works. Some artists use them as a vehicle to reveal complex narratives about their own lives. Some artists, such as Lucian Freud, Picasso, and Gilbert and George, have used the medium to express complex stories and characters. They also often include images of their friends and family. This book also traces the evolution of the self-portrait over the centuries.
What is the Purpose of a Self Portrait?
Traditionally, the purpose of a self portrait is to portray the self. By taking a photograph of yourself, you're attempting to represent yourself. The two most common reasons for a person to take a picture of themselves are to better understand themselves and to express themselves to others. In these cases, the process is a process of creating an objective representation of the subjective self, allowing the beholder to look at themselves from an entirely new perspective.
The goal of a self portrait is to represent oneself. While most people are comfortable looking at themselves, they sometimes want to hide certain areas. For example, if you have a disfiguring disease or disability, you may want to cover these areas. This allows you to feel more confident in your own skin. The process of creating a self-portrait can be incredibly therapeutic for someone who feels isolated from their "real" life.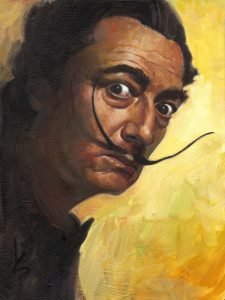 Famous Self Portraits
Artists who have created famous self portraits have often expressed their self-doubt and angst. Many of the famous portraits are deeply personal and intense, ranging from paintings by Van Gogh to those by Paul Gauguin and Egon Schiele. The following is a list of famous self portraits. Each artist's self portrait has a message or symbol that can be interpreted in several different ways.
Vincent van Gogh produced a series of famous self portraits shortly after cutting off his ear in 1889. The Courtauld Gallery in London exhibits Van Gogh's work. Picasso painted his own image from 1907 until the early 1970s. His paintings are still in museum collections today. But before Picasso created his famous self portraits, he was a well-known painter. Here are some of his most notable works.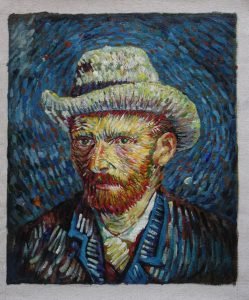 Van Dyck's famous self portrait is an example of a Renaissance master. He painted it in a series of small studies after cutting his ear. It is surrounded by Japanese drawings. The sunflower in the middle of the self-portrait's background has always confounded historians, but it is known that the flower symbolizes loyalty to the crown. This may be one of the reasons why his self-portraits have been popular throughout history.
Gustave Courbet's famous self-portrait is considered the most famous. It was completed at the beginning of his career, and he remained an innovator in the art of painting. His self-portrait, The Desperate Man, is a masterpiece from his Romantic period. Another great example of an Impressionist is Egon Schiele, who created many controversial and unsparing self-portraits.