A portrait of Adele Bloch-Bauer was a masterpiece created in 1912. The artist was commissioned to paint the painting by the sugar producer and Jewish banker Ferdinand Bloch-Bauer.
Portrait Of Adele Bloch-bauer II Analysis
The painting has many mysteries surrounding it, including its provenance. It is not clear whether it is a fake or real work. The piece is still considered a masterpiece, but its shady past has caused controversy. There is some speculation that the painting was stolen or lost to a third party. There are no records of any criminal activity, though. However, this is a minor issue.
This piece is the most famous Klimt painting of Adele. It is a masterpiece of the artist's talent, and the piece is known to be one of his most well-known works. It is considered a classic in the art world. The work's price is also considered a symbol of freedom.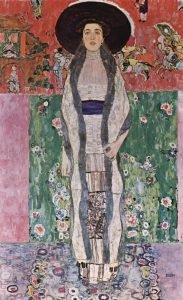 Portrait Of Adele Bloch-bauer II Price
The painting was sold at an auction for $135 million dollars and is now on display at the Neue Art Gallery in New York. This is the first time the painting has been displayed in New York. It is considered one among the most expensive paintings.
While it is impossible to tell whether the painting is genuine, there are some clues. The painter's intent is to create a portrait of a woman that will never be recovered. The original is missing from the gallery, and it is thought that the rediscovered piece was stolen from her. It is unknown whether the portrait is the original or a painting reproduction. And it is unknown whether the rediscovered work was ever sold.
The painter's portrait of Adele was not found in the original edition, but the rewritten will of her parents' anniversary. It was given to the Gallery Belvedere by the late Ferdinand Bloch-Bauer. The painting has since been discovered. It is a very rare piece in Vienna. So, it is worth a look. Its history is largely unknown. Nonetheless, the artwork is considered to be a masterpiece of the 19th century, and deserves to be displayed.
Who Owns Portrait Of Adele Bloch-bauer II
The picture was stolen by the Nazis during the war, but it was recovered from the war victims and returned to the family in 2006 for safekeeping. It was bought by Maria Altmann, a niece of the Bloch-Bauers.