The style of art Nouveau, or Jugendstil, is known for its organic and non-predetermined forms. The Scottish architect, Charles Rennie Mackintosh, was a proponent of this movement. He believed that style comes from function, and that structures should be designed from the inside out. His followers embraced Art Nouveau through the use of iron and glass in their designs. The result of this style is the sinuous and organic Casa Battlo in Barcelona. Its distinctive lines and organic forms exemplify the movement's philosophy.
The following article features 8 of the most famous art Nouveau artists.
Gustav Klimt
One of the most important features of Klimt's work is the use of decorative patterns. His paintings often depict women in erotic poses or wearing long robes without undergarments. The cloistered life of the artist was one of the reasons for his fame. Although Klimt avoided cafe society, he had many affairs and fathered at least 14 children. His love of women can be seen in his paintings, which are filled with spirals and often show dominant female figures in erotic positions. In the 19th century, Klimt died in a devastating influenza epidemic.
During his early years, Klimt began painting portraits and other pieces of art. He also created technical drawings for an ear specialist, which contributed to his mastery of the human figure. Klimt's fame was further enhanced when he began accepting more decorative commissions. He painted ceilings and murals for public buildings and won the Emperor's Gold Medal. Eventually, he was able to pursue a more individualistic style and became one of the most famous art nouveau artists of all time.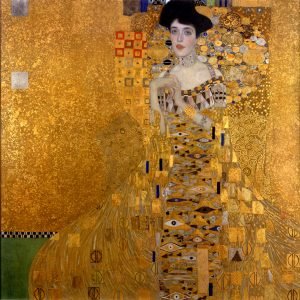 Alphonse Mucha
The distinctive style of lettering in Alphonse Mucha's paintings is the hallmark of his Art Nouveau pieces. In 1894, his poster Gismonda was presented on the streets of Paris and soon became an iconic feature of his posters. His success as an artist led Sarah Bernhardt to commission him to design posters for her plays. He soon found himself in demand, creating a string of Art Nouveau advertisements.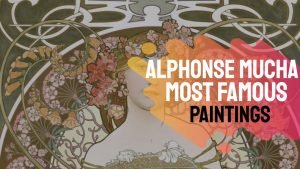 Henri de Toulouse-Lautrec
One of the most important Art Nouveau artists of the 19th century is Henri de Toulouse-Lautrec. The French painter was a prolific figure in the Parisian art scene. In addition to creating some of the most beautiful works in the genre, he also served as a bard in the Moulin Rouge. Lautrec drew inspiration from the art of Van Gogh, Manet, and Degas. Japanese woodblock paintings were also an influence. Other prominent Art Nouveau artists included Fernand Cormon, Leon Bonnat, and Arthur Huppert.
Aubrey Beardsley
The Victoria and Albert Museum attributes Beardsley's ornate foliage and flowers to prints in the Memoir of Edward Calvert, a novel written by Robert Ross. Throughout his career, Beardsley incorporated elements of both the Aesthetic and Decadent movements into his work. His illustrations of classical poses in Pre-Raphaelite paintings and complex compositions from Japanese Ukiyo-e prints are a blend of both. His work is also noted for its focus on death.
Besides creating some of the most iconic art pieces, Beardsley's work was widely influenced by Japanese prints and woodcuts. He also created illustrations for works such as Oscar Wilde's Under the Hill. Beardsley's artwork also helped define the style of posters. His enduring works of art shaped the history of modern art. His posters are famous world-wide.
During his lifetime, Beardsley dedicated himself to illustration and design. He contributed to numerous magazines and books, and was even the art editor of the Yellow Book. His controversial work challenged Victorian morality by blurring the lines between art and obscenity. His work became the subject of much controversy. Nonetheless, his work was highly regarded. In fact, his work has been used by several renowned museums.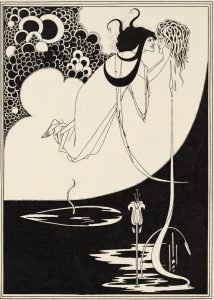 Koloman Moser
Koloman Moser is one of the best-known Art Nouveau artists, and his work is admired around the world. Born in 1868, Moser grew up in Vienna, where his family supported his interest in art. He studied drawing at the Trade school in Wieden and was accepted into the Vienna Akademie der Bildenden Kunste in 1885. After graduating, Moser worked as an illustrator, illustrating books and magazines, including fashion and humor magazines. He also joined the Siebener Club and was one of the founding members of the Viennese Secession, a group that supported art and culture in Austria.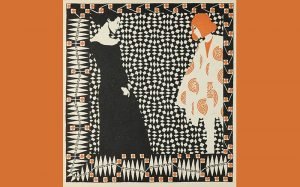 Charles Rennie Mackintosh
The "Mackintosh Rose" motif has made Mackintosh one of the most famous Art Nouveau artists. The artist studied architecture at Glasgow School of Art in 1892 and met fellow artist Margaret Macdonald there. They developed a mutual admiration for Japanese art and design and incorporated it into their work. Mackintosh's work is both reminiscent of the past and contemporary, allowing modern people to experience the spirit of the past.
As a young designer, Mackintosh combined his Scottish heritage and a love of Japanese art. He blended elements of his Scottish heritage and the Art Nouveau movement into his designs. The resulting designs were so unique and striking that many British critics were too shocked to accept them. But the Scottish-born artist was a unique case. His works are still some of the most well-known art from this era.
Gerda Wegener
As one of the most influential female artists of the 20th century, Danish painter Gerda Wegener is a fascinating figure. Known for her progressive feminist portraits and artworks, she pioneered the concept of bending gender boundaries and rethinking the way women were depicted in art. Born in 1886, Wegener studied art at the Royal Danish Academy of Fine Arts. She later married Einar Wegener and spent two decades in the Paris art scene.
In 1930, Wegener's friend Lili Wegener died in a botched experimental operation. After her husband's death, Wegener married an Italian officer, Major Fernando Porta. They remained married until 1936 and then divorced. She returned to Denmark in 1938, but continued to paint while living in Morocco. Her career declined and she struggled to make ends meet. Selling hand-painted postcards to survive, she continued to paint in order to support herself. In 1940, she died alone in Denmark, shortly after the Germans invaded the country.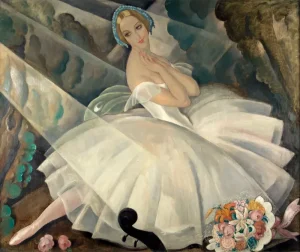 Jules Cheret
Although he was only seventeen when he began his career, Cheret's artistic talent was quickly recognized and appreciated. He studied lithography in London and was greatly influenced by British poster design. Cheret created many luminous posters for theaters, music halls, and cabarets. His designs were also used by the satirical weekly Le Courrier francais.
Cheret's art was particularly influential in advertising, as he introduced the crachis technique to lithographic posters. This method involved spraying wax onto the lithographic stone, creating a shimmering effect with a limited number of impressions. Loie Fuller's cabaret paintings, for example, captured the thrill of Paris's fin-de-siècle cabaret culture. Loie Fuller's works were also a major attraction at the 1900 Paris world's fair.