Who are the most famous Renaissance artists? These are the 8 artists most famous for creating renaissance masterpieces. Let's take a look at each of them.
Leonardo da Vinci
One of the most famous Renaissance artists was Leonardo da Vinci. He received no formal education. At the age of 15 he apprenticed with the renowned Florentine artist Andrea del Verrocchio. While learning about mechanical arts and metalworking, he also developed his artistic skills. By 1478, he had become an independent artist. His first piece was the Adoration of the Magi, which he painted for Florence's San Donato monastery.
Da Vinci believed that sight was man's most important sense and that it was essential to understand the world through vision. He also saw art and science as complementary disciplines. Da Vinci also had an interest in mathematics, engineering, inventions, and science. His work includes many sketches of human faces, bodies, and other objects.
Although he was prone to procrastination and a bit of procrastination, Leonardo da Vinci's paintings have become enduring works of art. Many of his paintings are world famous, and you'll find it hard to choose just one. He also left an incredible legacy of art and science. If you have ever wanted to study art and science, you can't go wrong with this Renaissance artist.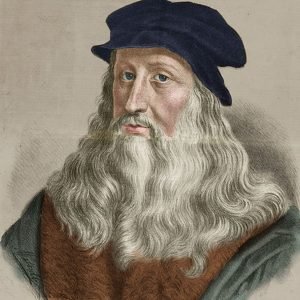 Michelangelo
As one of the most prominent Renaissance artists, Michelangelo is best known for his Pieta, an imposing sculpture of the Virgin Mary grieving over her dead child. This famous work was commissioned by the French cardinal Jean de Bilheres-Lagraulas, envoy of King Charles VIII to the Holy See. The sculpture would later be the centerpiece of the French cardinal's tomb. Michelangelo's Pieta stands at 69 inches tall, and it is considered to be one of the world's most famous sculptures.
As part of the Renaissance, Michelangelo helped revitalize ancient Greek and Roman art. But he went beyond the imitation of classical art. His sculptures expressed intense emotion and physical realism, causing controversy and awe among art lovers. He also influenced a period of Renaissance art known as Mannerism. And, of course, the Renaissance art world was enriched by his work.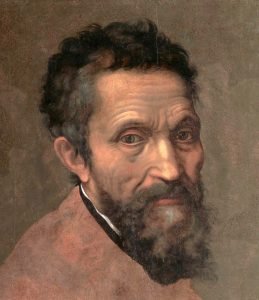 Raphael
A legendary Italian artist, Raphael is one of the most important figures in the history of art. His legacy spans five centuries, and his work is found in museums, buildings, frescoes, engravings, and paintings. Despite his short life, Raphael produced an extraordinary body of work, including some of the most famous and influential works of art of the Renaissance.
Although there are few details about Raphael's life, his contributions to the development of art were recognized almost immediately. In the early 15th century, he was considered one of the greatest masters of the Italian Renaissance. He was equally adept in religious painting, history painting, and portraiture, and his mastery of composition was celebrated even at his death. Today, Raphael's work remains popular, and it continues to influence artists of all generations.
He spent most of his life living on the road, but he was largely in Florence from around 1504. His time in Florence was highly influential, and his style reflects this. His oeuvre includes works by Leonardo da Vinci and Michelangelo, and it is believed that these artists influenced Raphael's work. For example, in La Belle Jardiniere, Raphael incorporated the pyramidal structure of da Vinci's works.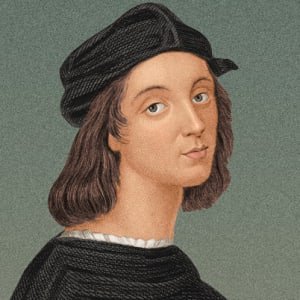 Titian
A talented painter, Titian lived in Venice in the 15th century and painted numerous religious and mythological scenes. As his life drew to a close, he also began to paint portraits. Titian made use of vivid colors in his paintings, which he often compared to the brilliant colors he saw in nature. His work was influenced by Michelangelo Merisi da Caravaggio, who was a Venetian artist who fled to Rome after a fight with a police officer.
Many contemporary critics have argued that Titian was more impressive than Giorgione, but this debate has lasted for centuries. Both artists worked on the same projects in the late 15th century. Giorgione was Titian's assistant in this project, but many contemporaneous reviewers credited Titian with the work. It is difficult to differentiate their contributions, but the fact that both were working for the same client reveals a competitive relationship.
Sandro Botticelli
Sandro Botticelli is an Italian painter who lived in the early 16th century. Among the most famous Renaissance artists, he specialized in portraying mythological figures. His linear style of painting made his works easy to copy, but his attention to detail made them recognisable as his own work. Despite this, attribution of some of his works is contested. While some scholars believe that Botticelli's workshop was separated from his circle, others disagree.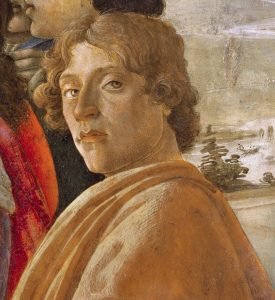 Jan van Eyck
Van Eyck was born in the Netherlands and was a leading artist of the Netherlandish Renaissance. His work was revolutionary for its time and was hailed all over Europe. He became known for his portraits and also worked for other wealthy Europeans outside of his royal patronage. His Ghent Altarpiece, painted in 1424, was the best-known work by this artist. Its incredibly realistic composition, and depiction of the dead, were considered masterpieces of their day.
While some critics believe that Van Eyck's paintings are fakes, there are a few ways to distinguish them from the real ones. One of these ways is to look at them side by side. It's possible to recognize van Eyck's work by its style and use of colors. Many art historians consider his work to be the most recognizable of all Renaissance artists.
Masaccio
While Masaccio's paintings are typically figurative, he was often inspired by the works of Giotto, another Renaissance artist. In this work, the Virgin's throne recedes into the background, demonstrating the innovative use of perspective. The composition also contains elements that define compositional unity, demonstrating the artist's understanding of the way humans and nature interact.
His genius stretches far beyond painting portraits. He discovered the principle of linear perspective, a technique that allowed him to create realistic figures. In addition to being one of the earliest to use linear perspective, he also developed the rules of perspective that would come into play in his later works. His work has a profound influence on other artists, and his style was influential to many others. He was one of the first to use linear perspective and moved away from the elaborate ornamentation of the international Gothic style. This is reflected in his paintings, and his oeuvre contains some of the best-known works of the Renaissance.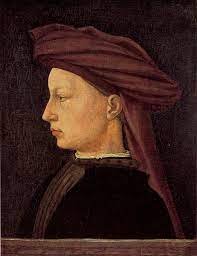 Tintoretto
Venetian Renaissance art grew out of the Venetian School, which brought a new depth to color and lighting effects that had been missing from previous paintings. Tintoretto was one of three Venetian giants who influenced Western painting and influenced the emergence of perspective. Tintoretto loved to create huge colossal works and experimented with light and space. The results of his experiments influenced a generation of artists who would follow.
In the 1570s, Tintoretto began to decline as his quality suffered. He began to use his sons, Domenico and Marco, as assistants. This led to a steady decline in his quality, but he continued to work until the mid-1630s. He also painted four Allegories, completed in 1577, honoring the Doges of Venice. These paintings display a softer side to the artist than can be seen in the later paintings.
His paintings are divided into three main categories: religious subjects, mythological allegories, and portraits. The most famous of Tintoretto's works is The Miracle of Saint Mark Washing the Feet of the Disciples, which can be seen in the Academia of Venice. While his paintings are famous for their dramatic subject matter, they are also notable for the dramatic lighting and distorted perspectives.