If you're looking for an introduction to the Impressionist Movement, this article will be a great place to start. Learn about some of the most popular Impressionist artists, including Claude Monet, Pierre-Auguste Renoir, Edouard Manet, and Edgar Degas. While this art movement spanned the entire period from 1870 to the early twentieth century, there are a handful of artists who are often associated with the movement.
Claude Monet
Born in 1831, Claude Monet grew up on the Normandy coast near Le Havre, where his father was a grocery manager and his mother a painter. His childhood was spent on the beach and near the sea, which influenced his early paintings and shaped his outlook on nature. In 1868, Monet visited Paris and began to study under academician Charles Gleyre, who also taught Alfred Sisley, Pierre-Auguste Renoir, and Frederic Bazille. He also worked in the Academie Suisse and met Camille Pissarro, a painter who would later become one of the most influential Impressionist artists of all time.
Monet's paintings can be found in numerous public and private collections worldwide. The famous Woman with a Parasol is a famous painting by the artist, which includes his wife Camille and his eldest son, Claude Monet. Monet opted to paint the subject from below, as he wanted to capture the relaxed atmosphere of a family day out. The painting uses bright colors and bold brushstrokes to create a strikingly iconic feel.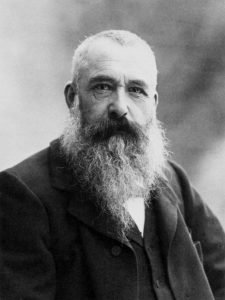 Pierre-Auguste Renoir
The French impressionist painter Pierre-Auguste Renoir had a great eye for beauty. He captured the movement of light and shadow in his paintings, enhancing the characters' features with his signature brushwork. While other Impressionist artists focused on landscapes and other forms of nature, Renoir's works emphasized the human figures. He used a wide variety of vibrant colors to create realistic scenes of bourgeois life.
The renowned French artist first made a name for himself by painting crockery. Eventually, he turned his attention to painting portraits of wealthy patrons. As time went on, his style shifted from portraits of wealthy individuals to romantic and sensual scenes of women. Many of his portraits depict women as objects of desire. He also employed her as his assistant in his studio.
Despite his financial hardships and constant criticism, Renoir's artistic career led to his becoming one of the world's most famous painters. Renoir's paintings defied conventional subjects and pushed the boundaries of painting. Known for his sensual portraits of ordinary people, he mastered the technique of light, color, and composition. In fact, Renoir was the first Impressionist artist to paint a portrait of a real person, albeit a woman.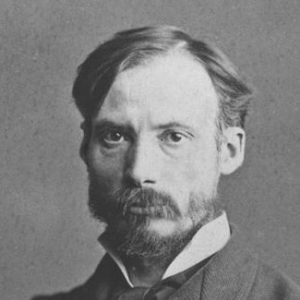 Edouard Manet
Manet's early interests drew criticism and he turned down seven invitations to join the Impressionist movement. His early works were controversial and served as rallying points for young painters. These works are considered watershed paintings, marking the birth of modern art. In his later years, Manet formed ties with other Impressionist artists and developed his own style.
Manet is arguably the most important artist of the Impressionist movement. His work is distinctly different from that of his contemporaries. While early on, Manet was influenced by the Old Masters, he introduced modern life to his scenes. Luncheon on the Grass is a well-known example, featuring a classical nude model. His later works, however, incorporated loose brushwork.
The movement Manet ushered in is considered early modern. His paintings contain opaque flat surfaces and sketch-like passages. In addition, he outlines his figures in black, which draws attention to the surface of the picture plane and its material qualities. The style of painting by Manet lasted for generations and is regarded as one of the greatest achievements of the Impressionist movement.
Edgar Degas
The life and work of Edgar Degas are an integral part of the history of the Impressionist movement. His approach to female subjects is puzzling. Many people believe that he was misogynistic, but his fascination with the female form grew as he studied the figure hundreds of times. In fact, he opposed the impressionists' ideas of modernity and the portrait.
The father of Edgar Degas, a banker, encouraged his son's artistic talents by taking him to Paris museums. He began by copying the Italian Renaissance paintings in the Louvre. Later, he enrolled at the Lycee Louis-le-Grand and studied under Louis Lamothe, a traditional academic style. His teaching style stressed draftsmanship. Degas was able to achieve success after studying under Lamothe.
After his death, his works were copied by several other artists, but the Impressionist movement grew in popularity. Many artists were influenced by Degas, including Mary Cassatt, Cezanne, and Toulouse-Lautrec. Although Degas had no formal pupils, he had a profound impact on the next generation of artists. Degas defended Toulouse-Lautrec from the beginning of his career, but the academic realists adopted his subject matter and Boldini's flamboyant use of colour.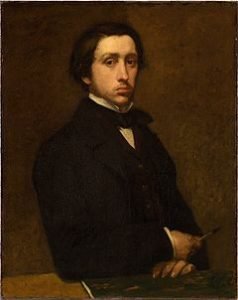 Paul Cezanne
Though the early works of Cezanne were largely figurative, he went beyond that to explore underlying structures and the meaning of his landscapes. In his later works, he resisted the trend toward flatness and emphasized colour and structure, using broken bits of color and short brushstrokes. His resulting paintings show a unique vision and use of colour, but his purpose was quite different from that of the Impressionists.
Paul Cezanne was born on April 4, 1837, in Aix-en-Provence, France. He left at the age of fifteen to study painting in Paris, but was rejected by many. He eventually returned to Aix-en-Provence, where he lived alongside the other famous Impressionists, including Monet and Renoir. After a year in Paris, Cezanne began to doubt his ability to paint and he retreated to his home town, where he was welcomed by his father and began work at the local bank.
The paintings of Cezanne's life have influenced art history in profound ways. Many people attributed his artistic talent to the restlessness and boredom he experienced during these years. Many art experts believe that this dark depressive mood inspired the artist's paintings of skulls. The Detroit Institute of Arts owns a painting of three skulls, while others can be found at the Kunsthaus in Zurich, the Barnes Foundation in Philadelphia, and the Art Institute of Chicago.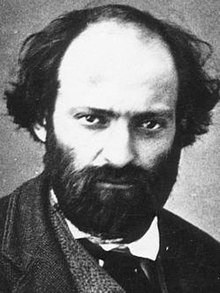 Henri Matisse
Henri Matisse was born in Paris in 1870. His father was a lawyer and he studied law in Paris. After qualifying, Matisse worked as a court administrator in Le Cateau-Cambresis. Matisse had often cut painted paper into abstract shapes while working as a stage designer for Stravinsky's The Nightingale and the Paris-based Russian Ballet. Initially, he regarded paper-cutting as a separate art form from painting. However, he eventually relented and began using the technique with painting.
After he gained international recognition, Matisse began to simplify his paintings. His 1905 one-man exhibit at the Ecole des Beaux-Arts in Paris failed to generate much of a response. However, he was eventually convinced to paint a large mural for the Barnes Foundation. In 1939, Matisse separated from his wife of 41 years. During this time, Matisse underwent a colostomy operation and began using a wheelchair. Lydia Delektorskaya, who was one of his models, took care of Matisse. Matisse often created large collages of cut paper.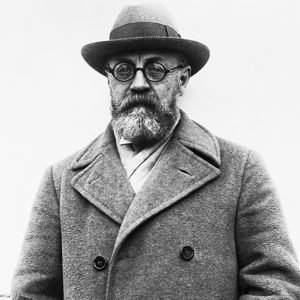 Camille Pissarro
One of the most famous Impressionist artists was Camille Pissarro. Born in the French countryside, Pissarro influenced many of his younger contemporary artists. Aside from being a prolific painter, he was also an artistic mentor to many young artists. Camille was particularly influential in the development of modernism, which is evident in his influence on 20th century art.
Pissarro studied art in Paris and his native Caracas, where he observed nature and peasant life. He also learned about the effect of light and color. He developed a strong appreciation for the masters of French art while at school. Pissarro eventually moved to Paris, where he continued his art. In 1861, he met fellow Impressionists such as Gustave Courbet and Pierre-Auguste Renoir.
Pissarro's artistic passion for winged creatures inspired him to paint them. He leased a hotel room in the capital of France and painted scenes of winged creatures that were visible from his window. The paintings are displayed in various museums, including the Walters Art Museum in Washington D.C.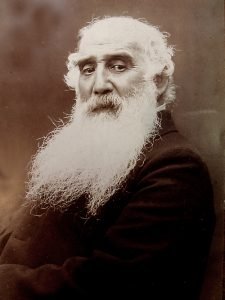 Mary Cassatt
Among the most famous Impressionist artists, Mary Cassatt is one of the most popular female artists. Born in Pittsburgh, she was a descendent of French Huguenots who spent her childhood in Paris. In 1855, her brother died of bone cancer. Her parents were sympathetic to her artistic vision, but they didn't understand her need for money to acquire art. Cassatt had an extensive collection of French paintings when she moved to Paris with her sister.
She studied painting and drawing in Paris and exhibited alongside the Impressionist artists. Cassatt's paintings of women often depict a connection between a mother and a child. Her early paintings often depict the lifestyles of wealthy women, especially those who spend their days with their children. Her paintings are filled with the social activities of women, especially those that revolve around raising children. In addition to her paintings of women and children, she also created a number of works depicting the everyday world of women.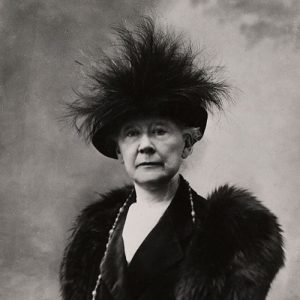 Related article: 8 Most Famous Painters of All Time