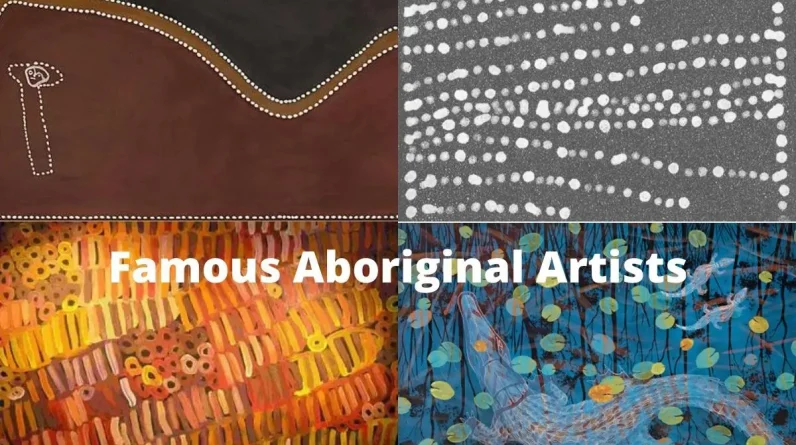 This article profiles eight of the most famous Aboriginal artists in history.
Emily Kame Kngwarreye
In 1990, the elderly artist Emily Kame Kngwarreye held her first solo exhibition. Within a decade, art critics started noticing her work and her reputation grew. Over the next decade, Emily produced more than 3,000 pieces of artwork. Her career was a success, and she paved the way for future generations of strong Aboriginal artists. In the process, she also changed the way the Western world views Indigenous art.
Born in 1910, Kngwarreye grew up in a remote Anmatyerr community in Central Australia. Before her art career started, she supported herself by working on pastoral property. She eventually was able to live independently when her land rights were granted in 1976. As a result, her work began to receive worldwide recognition. The Tate Gallery in London acquired three seminal works from her collection, and the artists at the Papunya Tula art centre praised her work.
She had a rich iconography that was translated from her language and culture to Western art. She was also a respected ceremonial leader and cultural ambassador. As one of the most famous artists of the Aboriginal continent, Kngwarreye had a unique ability to translate her culture and traditional art into contemporary works. In fact, she was the first woman to achieve this level of public popularity.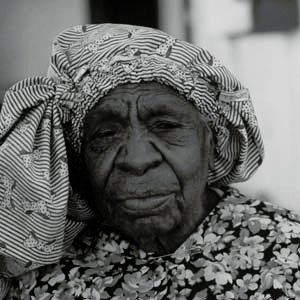 Albert Namatjira
Before becoming one of Australia's most famous Aboriginal artists, Albert Namatjira lived in the outback. His family was Christian, and he did not return to them. He developed a deep love for the land. He married Rubina when he was 18 – but she was of the wrong skin group. In 1928, he was banished from his tribe for marrying a woman of the wrong skin color. He ended up delivering goods throughout Australia on camelback.
Albert Namatjira's paintings of the landscape, people, and animals are considered to be the first modern Aboriginal art. Known for his bold color palettes, Namatjira is also considered to be one of the most important figures in the history of Aboriginal art.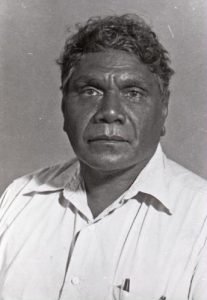 Minnie Pwerle
Born in Utopia in the Northern Territory, Minnie Pwerle was an Australian Aboriginal artist. Known for her bold brushstrokes and vivid colours, Pwerle's works captured the attention of major art galleries and were quickly snapped up. Her art subsequently found its way into mainstream Aboriginal art, with her paintings held in museums and galleries across the world. However, despite her early death, her legacy continues to live on in the form of her work.
A prominent example of her work is a series called Bush Melon Seed. The paintings are often large or small patches of colour, and depict a bush melon's seed. The bush melon was once abundant, but now is scarcely found in the region. As one of Australia's most popular artists, Minnie Pwerle's work has attracted many followers and has been compared to the work of Emily Kngwarreye and other famous Australian artists.
In the United States, Pwerle's work has won several awards and has been exhibited in New York and Sydney. The artist has been featured in many group exhibitions, including "Out of Utopia" and "Mother and Daughter" at the Redrock Gallery in Melbourne. Her work has also been shown in New Zealand and at the Raintree Aboriginal Art Gallery in Darwin. It was also featured in a group exhibition in New Mexico at the Dreamtime Gallery, and in the Australian capital, Sydney's Hillside Gallery.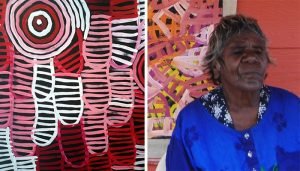 Dorothy Napangardi
A member of the Wurundjeri community, Napangardi's work depicts the topography of her homeland, ancestral tracks, and salt incrustations around claypans. Her paintings depict the culture's women, who are devoted to dancing, and often represent the landscape in intricate detail. The artist is a mother of five daughters and teaches her stories as she was taught. She currently divides her time between Alice Springs and Yuendumu.
Her work has been exhibited widely in Australia and overseas. In 2001, her work was included in the collection of the Sammlung Essl Museum in Vienna. In 2004, Crown Point Press published a series of Napangardi prints and an exhibition at the Hosfelt Gallery in Sydney.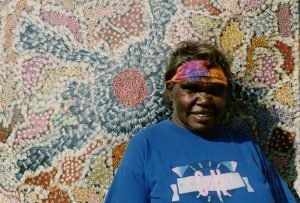 Clifford Possum Tjapaltjarri
The artist has travelled extensively throughout the world and is considered to be one of the most influential artists of the contemporary Aboriginal art movement. In 1990, Rebecca Hossack secured two appointment with Her Majesty the Queen. Her Majesty's collection included a work by Possum. She was the first Aboriginal woman to meet a Royal and was also the first to collect his work.
While in the late 70s, Tjapaltjarri's monumental canvases began to draw attention, and were seen as encyclopedias of the nation. His brother, Arnaud Serval, a French art enthusiast, purchased one of these works. It has since become one of Australia's most sought-after pieces. But Tjapaltjarri's work has not only garnered international attention, it is also in the possession of a Royal collection.
Before turning to painting, Possum was a stockman on cattle stations in the Northern Territory. During this time, he also began a career as an artist, becoming one of the area's most accomplished wood carvers. Today, he is most recognized for his paintings. Listed below are some of the works by Possum that have achieved international recognition.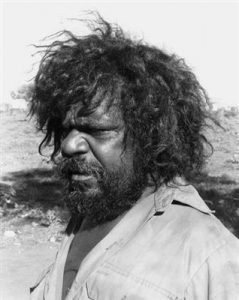 Rover Thomas
Among the most famous Aboriginal artists, the late Rover Thomas was responsible for a large movement in the art of Australia. He was born at Kunawarritji, Well 33, on the Canning Stock Route, which crosses the Gibson and Great Sandy Deserts in Western Australia. When he was a boy, his family moved to the Billiluna station, where he worked as a stockman. Later, he settled permanently in the north-east Kimberley region.
The life of Thomas began in the desert, where he became a stockman. His family was moved in different directions, and he adopted his mother's bloodline. His paintings and other artworks capture the varying themes of his life, from the rapid changes to the traumatic events of the time. The violence and subjugation of Aboriginal people and the conflict between white settlers have also been reflected in his work.
He continued to paint until the late 1990s, and by then, he had received considerable critical recognition. In fact, he was the first Indigenous Australian to represent Australia at the Venice Biennale in 1990. His work was included in most major Australian public and private collections. In 1994, his paintings were featured in an exhibition at the National Gallery of Australia. In 2000, he was one of eight artists from Australia to exhibit at the Nicholas Hall of the Hermitage Museum in Russia.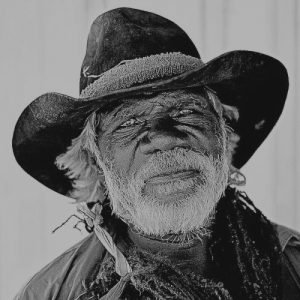 Queenie McKenzie
Queenie McKenzie is one of Australia's most famous Aboriginal artists. She was born in 1915 and spent her early years working on a cattle station in East Kimberley. She became a close friend of the famous artist Rover Thomas, who later made her one of the most famous Aboriginal artists. She was known for her paintings of the Australian outback, but it wasn't until the early 1950s that she achieved national acclaim.
While she was born and raised in the outback, she was educated in the colonial era. Her style was heavily influenced by the landscapes of Australia, and her paintings are rich with symbolism and anthropomorphism. She also used ochers and dots to create the impression of a region. She is perhaps best known for her paintings of the Kimberley region and the massacre of the Turkana people at Mistake Creek.
As a dedicated member of her community, McKenzie also worked to protect the sacred sites of her people in the Argyle diamond mine. This was to ensure the continuation of the business of women. She was also a strong advocate for the future generations to engage with their culture. While her art is rarely exhibited in museums or auction houses, she remains one of the most important Aboriginal artists in Australia.
Lin Onus
Born in Western Australia, Lin Onus is one of the most popular and influential Aboriginal artists. He was the son of a prominent Koori activist who worked in the Country Fire Authority. His father rejected Lin's application to become an artist when he was just nine years old, and the Chairman of the Country Fire Authority later denied him permission to paint. When Lin returned to his father's workshop, he found a set of student paints that he was interested in.
As a Victorian representative on the Aboriginal Arts Board of the Australia Council, Onus visited Maningrida in Arnhem Land, where he became friends with traditional elders. Jack Wunuwun, who became Onus' mentor and adoptive father, shared stories and designs with him. Through these encounters, Onus expanded his visual vocabulary and began to experiment with photorealism. His work now spans the world of contemporary and traditional Aboriginal imagery.