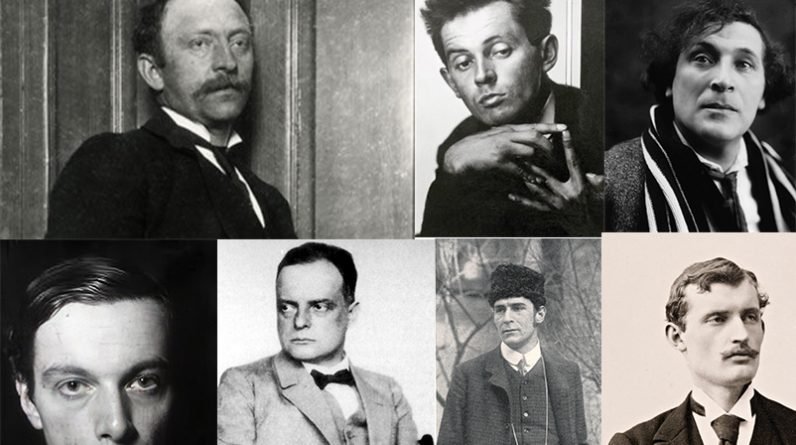 Who are the 8 Most Famous Expressionist Artists?  What makes these artists so important? Read on to find out.
Wassily Kandinsky
Wassily Kandinsky is a Russian painter and art theorist who pioneered Abstract art and Expressionism. Born in Moscow, Kandinsky studied law and economics before taking up painting in his early 30s. He later settled in Munich, where he met the Expressionist artists and developed a unique style of abstract painting that would become his trademark. Although his style was controversial among his contemporaries, Kandinsky was ultimately revered as one of the leading figures in the early 20th century's abstract art movement.
His early works evoke the style of Fauvism, and his use of colours expresses both the subjective and the objective. His later paintings are essentially abstract and often resembling a combination of two or more of his works. Wassily Kandinsky's paintings are available online and as poster art. The quality of his works is unquestionable.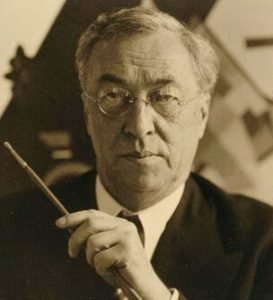 Edvard Munch
As one of the most famous expressionist artists, Edvard Munch influenced future painters. While his style grew dated very quickly after the First World War, later German Expressionist artists took inspiration from his work and emphasized intense color and semi-abstract tones. His work has also had a profound impact on later artists, including Francis Bacon, who reflected his psychological turmoil in his portraits.
Munch's life was full of tragedy, and he grew up in a family of premature deaths and life-threatening illnesses. His father, a fundamentalist Christian, interpreted the tragic events as divine punishment. These experiences deeply affected Munch and inspired him to create artwork based on the theme of anxiety and human vulnerability. Throughout his career, Munch's works have explored the themes of grief and loneliness, as well as love and loss.
Although Munch's life was not perfect, it is worth considering his work. He spent the majority of his life living and working in Berlin and Paris. Later, he returned to his hometown to paint in his native country. His works during this period were much happier and more colourful than those from his earlier years. His later works reflect his personal relationship with his wife and children and depict his life in the context of a frenzied environment.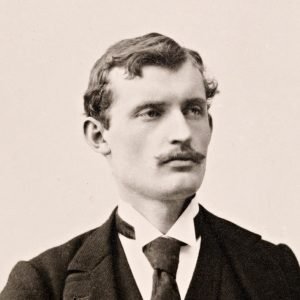 Franz Marc
One of the most popular and celebrated expressionist artists, Franz Marc developed his style during the early twentieth century. He developed ideas that influenced modern painting, such as the use of color and symbolism. He also incorporated abstraction into his work and embraced the concept of the primal spiritual forces that inspire our world. Although his works have been criticized for being too abstract, his paintings still maintain a strong connection to the human condition.
Paul Klee
One of the most celebrated works by Paul Klee is Landscape with Yellow Birds, which is known for its bright colors and underlying themes. In addition to this work, Klee also created a film based on his works, Paul Klee's Prophetic Bird of Sorrows. Fish Magic is a famous painting that depicts aquatic life, and is often considered Klee's greatest work.
As a child, Klee painted his first pictures using a variety of mediums, including watercolours and etchings. He also developed a unique mastery of tonality and color. His paintings often featured geometric forms such as letters, numbers, and arrows. His work is influenced by cubism and expressionism. Although Klee was a prolific painter, his first solo show in 1913 was a failure.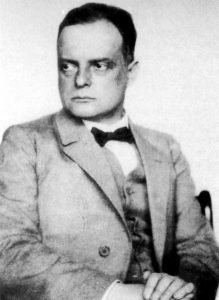 Ernst Ludwig Kirchner
Known as the father of modern expressionist art, Kirchner's work is characterized by strong expressive brushstrokes and bright hues. In his early work, Kirchner questioned academic traditions and distorted perspective. During WWI, he enlisted in the military, but was discharged because of a psychological breakdown. He recuperated in several Swiss institutions between 1916 and 1917. After that, he moved to an Alps farmstead near Davos, where he began producing works in the style of the time.
In addition to painting, Kirchner also experimented with photography. His early works featured nudes and city scenes. His most famous works from this period are Reclining Nude With Pipe (1909), Girl under a Japanese Parasol (1909), and Self-Portrait with a Model, 1910. His early works are known for combining beauty and tribal rawness. Kirchner's obsession with street scenes culminated in his paintings of Berlin streets, which combine tribal rawness and beauty.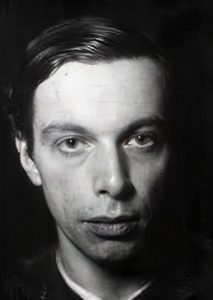 Marc Chagall
Marc Chagall was born in 1893 into a poor family and went on to study art at the École des Beaux-Arts. His talent for the arts was soon apparent and by 1915, he was already a professional painter. In the 1920s, he traveled to the Russian Empire, where he exhibited his work in the cities of Moscow and St. Petersburg. During this time, he also illustrated I. L. Peretz's "The Magician" and produced the black and white portrait Bella with a white collar.
After spending time in Berlin, Marc Chagall moved to Paris, where he became well-known as an expressionist artist. During this time, he studied engraving techniques and was commissioned by Ambroise Vollard to illustrate his work, Dead Souls. He was also commissioned to create 107 full-page engravings for Nikolay Gogol. He also completed the coloured illustrations of Jean de La Fontaine's "Fables" in 1931. After preparing his work for reproduction, Chagall realized that the colour palette was too complex to print.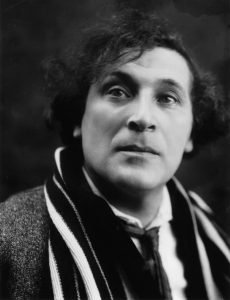 Egon Schiele
In the early part of his career, Egon Schiele created controversial works in which he used minors as nude models and depicted them in implicitly sensual poses. After visiting the town of Krumau in southern Bohemia in 1911, he began to use local youths as models, drawing criticism from locals. He continued to paint children, but only occasionally portrayed them in his work.
The year following the 1911 Vienna Exhibition marked a pivotal period in Schiele's career. A variety of group exhibits in Cologne and Munich accompanied the artists of the Neue Reiter movement, which included Franz Marc and Wassily Kandinsky. Despite this, it was his exhibition at the Goltz Gallery in 1912 that gave him the most visibility, revealing his use of private iconography and grim allegory.
Although Egon Schiele was not particularly gifted in school, he excelled in painting and sports, and was often enrolled in courses with younger students. Egon's sister, Gerti, was rumored to have romantic feelings for him. The door to the room in which Egon and Gerti were working was broken down by Schiele's father to see what they were up to. The two had been working on a film and were discussing a subject.
Emil Nolde
The works of German-Danish Expressionist painter Emil Nolde are renowned for their unbridled passion for crude art. Often regarded as a "degenerate" by the Nazis, Nolde sought acceptance from the Nazi party despite his political stance. Nolde's paintings often took sacred subjects and turned them into profane depictions. His works often showed the vulgar side of humanity, but Nolde may not have realized this side of humanity. He was too busy pushing the boundaries of his time to notice it.
After completing his apprenticeship as a furniture maker in Flensburg, Nolde moved to the Baltic coast of Germany to paint. While he painted in oils, he also produced numerous watercolor paintings. Watercolor is a less visible and portable medium, and Nolde often used it for studies because oil paint is more noticeable by neighbors. Emil Nolde died at the age of 88 in 1956. His works are held at the Ada and Emil Nolde Foundation.