If you're wondering how to hang wall art on stucco, you've come to the right place. It doesn't matter what kind of wall decor you want to hang, the technique is the same. You'll need a few different types of hooks. Some are designed for outdoor use while others are made for indoor use. No matter which ones you choose, make sure they're designed for the specific materials you're hanging them on.
How to hang things on stucco walls without drilling
To hang light picture frames on stucco walls, you can use double-sided mounting tape. Different types of mounting tape will work well, but a strong adhesive should be used for outdoor installations. For hanging heavy picture frames, attach a masonry bit to a drill through the stucco. Insert an anchor into the hole and then fill it with silicone caulk. Hammer the anchor into the wall until it's flush with the surface.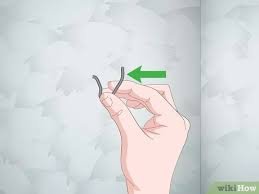 First, measure the space you want to hang your wall art on. You may need to use wire backing or multiple hooks to hang your picture on. For wired artwork, use an adhesive hook. If you're unsure of what size hooks you need, you can take a tape measure. Ensure that the spacing between the hooks is even. If you're hanging multiple pieces of wall decor, use multiple hooks.