Deanna Dikeman's work is in the permanent collections of The Museum of Contemporary Photography, Chicago, Illinois; The Center for Creative Photography, Tucson, Arizona; The Gallery of Art at Johnson County Community College, Overland Park, Kansas; The City of Kansas City, Missouri; Sprint Nextel Corporation; American Century Corporation; Corporate Communications Group, Overland Park, Kansas; and The Federal Reserve Bank, Kansas City, Missouri.
She photographs her family in Iowa and Nebraska. She has done a series of photographs of interior details of homes. She is also working on a project taking photographs of old clothes in a thrift store and a historical costume collection. Her latest work involves ballroom dancers at dance competitions.
She received a 2006 Charlotte Street Award. In 1996 she was awarded the Aaron Siskind Foundation Individual Photographer's Fellowship.
Artwork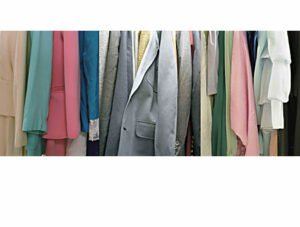 Strip #4, 2003
24 x 60″
3 panel chromogenic print