Many artists consider their work to be miniature, but most are more comfortable working in a larger format. In reality, very few are skilled enough to produce works of art that are smaller than the size of a hand. The most popular miniature art shows, such as the American Academy of Portrait Painting, limit the size of their subjects to two inches. However, the art form is not limited to the tiny sizes. There are many different types of miniature paintings, each with its own characteristics and techniques.
Introduction to miniature painting
Miniature art originated with the ancient Egyptians, and was spread by monks over the centuries. In the ancient Celtic Book of Kells, miniature paintings can be found throughout the manuscript. In the Lindisfarne Gospels, miniature paintings and flower assemblies are visible on primitive documents. The technique was later refined to depict the life-size beauty of the flowers. Today, you can find many pieces of art in museums and galleries, including works of art from centuries ago.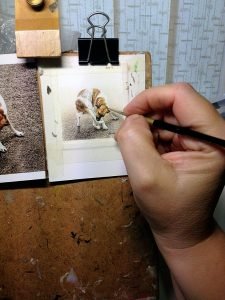 The history of miniature art dates back to the ancient Egyptians, and it was later spread by monks. The Lindisfarne Gospels and Celtic Book of Kells were examples of these works. In addition to depicting religious scenes, many pieces also contain detailed scenes and a story behind them. These pieces have been considered the most beautiful examples of miniature art. The pieces are often extremely rare and can be very expensive.