While oil paint is relatively durable, it is important to know how to store an oil painting correctly to extend its lifespan. You can do this by following the appropriate storage practices.
How to store canvas paintings at home
The first step is to make sure the painting is completely dry before storing it. To do this, you should carefully remove the frame from the artwork and place it on a flat surface. Ideally, you should avoid exposing the canvas to direct sunlight and extreme heat.
Before storing your painting, you should wrap it carefully to protect it from moisture. This means that you should choose a cool, dry place that is 70 degrees. Varying temperatures can cause the materials to expand or contract and may lead to discoloration or even mold growth. A good tip is to keep the painting away from extremes of temperature, such as in a basement or attic. A safe place for your painting is one that is well-ventilated and has a high humidity content.
Next, you should store your oil painting in a room that is cool and relatively dry. You should avoid placing the painting in the attic or basement, as these environments are too hot, humid, and not suitable for storing an oil painting. It's best to keep your oil painting in a separate room, such as a closet or a box for sewing supplies. The plastic boxes should have a small compartment for the paint and should be easily removable.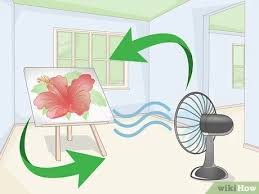 How to Store Oil Paintings While Drying
Oil paintings need a cool, dark room to dry out. They should be stored between 65 and 70 F. They should not be handled for at least 18 hours after being completed. The amount of light is directly proportional to how much change occurs in the color of the oil painting. The changes in color are imperceptible to the human eye, but a spectrophotometer can show the difference and tabulate the results.
A flat-file cabinet is the best place to keep wet oil paintings. Make sure that the cabinet fits all your paintings without squeezing them. To protect your paintings while they dry, place a sheet of tracing paper between them. You can also hang your paintings on wood shelves or racks. Just make sure that you secure them with clips. Mirror boxes and wooden crates are also good storage options. These are practical, safe, and convenient.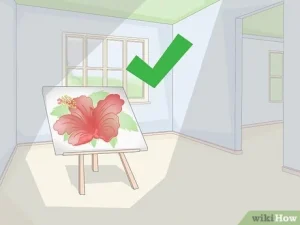 How to Store Unframed Oil Paintings
There are several ways to store your unframed oil paintings. The first and most obvious way is to wrap them in acid-free paper. Place them in boxes and cover them with a cloth to prevent dust from getting trapped under them. You can also remove the paper and cover the painting with tissue paper to prevent it from sticking. Make sure that your canvas is completely dry before storing it. You can also use an acid-free matboard that's two inches bigger than the work.
Next, you should cover the pieces with bubble wrap or silicone release paper to prevent any damage to the surface. You can also put them on hardboard for added support. Regardless of how you wrap them, the most important thing to remember is to keep them off of any hard surfaces and sudden temperature changes. This will prevent any cracks or sags from forming. The last step in protecting your art is to place them in a cool, dry, dark, and secure location.
Once you've wrapped your unframed painting, you'll need to wrap it. You can use a foamcore box or a clean piece of cardboard. The paint on the canvas will get damaged by sudden changes in temperature, so be sure to take photos to ensure that you don't ruin your artwork. Once you've done that, you'll be ready to store your painting. You can then hang it up in your favorite room, displaying it for all to see.
Related articles:
How to speed up oil paint drying