Pricing art reproductions is both an art and a science. It is vital to know how much a work is worth in order to charge an appropriate price. The price of a piece should be at least two to seven times the cost of creating it. For artists selling through galleries, you should also consider the cost of the commission that will be paid to the gallery, which may be as high as 20 to 50 percent of the transaction price.
Reproductions of artwork are created by the same artist as the original, so the price is likely to be lower. However, these works are not created in the same medium as the original. They are typically made using photomechanical methods and do not involve the original artist. A digital image of the work is used to reproduce the artwork in any size or surface. Examples of reproductions include giclee prints, posters, iris, and even print-on-demand products like pillows and garments.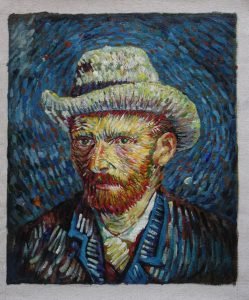 Real artists price their artwork according to specific formulas. This includes material costs, size, and medium. They also consider the cost of printing or other production. These are some of the most common prices for reproductions. The prices of art reproductions depend on several factors. The artist's quality, style, and technique are some of the most important factors to consider when pricing them. A good guideline is to consider the time and labor involved in the creation of the work.