If you are unsure of how to hang multiple canvas prints, you may want to use a sawtooth hanger to secure them. Using a pencil and ruler, mark the gap between the panels. After lining up the panels, use the sawtooth hanger to attach the panels. Once attached, the art wire will need to be adjusted to the desired hanging position. This step is crucial to the success of your project.
The easiest way to hang multiple canvas prints is to use adhesive hanging strips. These products usually come with velcro and adhesive backing. They are easy to install and will not damage your walls. The weight capacity of these strips can vary, but it is typically four to 16 pounds per panel. If you have a wide and tall painting, use this technique. A measuring tape is your best friend when hanging multiple canvases. It is important to follow the directions exactly to avoid any mishaps.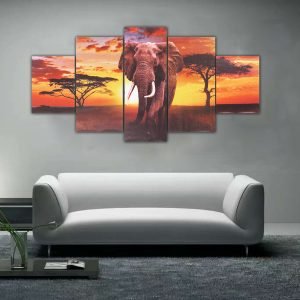 Once you have selected a canvas print, you can hang it on the wall. The first step to hanging it is to place a pencil mark on the wall. Once you have placed the pencil mark, hammer the nail into the wall. It is important not to nail all the way through. Leave at least half an inch of space between each panel, and hang the canvas on the nail. You can also purchase sawtooth brackets to hang multiple canvases, so they can fit on uneven surfaces.