Choosing art for your home can be an enjoyable process, as long as you pay attention to a few things. First, you should consider the style of your house. Do you want to enhance the design or do you want to change it completely? Using the guidelines in this article can help you choose the right pieces for your space.
Here are some tips for selecting the right artwork for your home. Once you've found the best pieces, you'll be able to decide how to arrange them.
Remember that art isn't just paintings and photographs – it can also be anything from old horseshoes from an estate sale to antique picture frames. There are many different styles of art to choose from, so keep an open mind and keep an eye out for something special. Unlike furniture, which can be easily replaced, art will remain in your home for generations. If you can't afford a costly piece of artwork, consider a more affordable, temporary option.
Learning the rules for hang pictures and consider where to palce your art. Not only will the size and shape of the piece affect the overall design of your room, but the surrounding elements such as moisture and heat will make it more likely to fade. The placement of your art can also affect its durability. For example, a piece of art in a bathroom is likely to get dirty from splatters of food or toothpaste. You'll also have to decide how to hang it. If you want to hang it on the wall, studs will be best.
How to Choose a Painting for Living Room
The first thing you should consider when choosing a painting for your living room is the size. A larger painting will overpower the smaller one. Also, try to select a colour that complements your furniture and the wall colour. A lighter shade of wall colour would be perfect for a darker piece. However, if you are not sure, you can always go with a neutral or dark shade of the wall color.
The next thing to consider is the size. The painting should fit the wall size and the surrounding furniture. If it is too large, it will look out of place. It should blend well with the lighting. Bright colors like yellow or green look good in a living room, but you should make sure that they blend well with your furnishings. You should also try to use non-reflective glass frames if you want to keep the paintings from reflecting light on the walls.
In addition to size, you should also consider the theme of your living room. The look of your room is important because it should complement your personality. A vintage style living room would have a different look than a traditional or English country side-style one. An ethnic-styled home would look stunning with a large painting of Radha and Krishna, or a Hindu mythology scene. The color should blend with your furniture to create an atmosphere that complements the theme.
Check out what types of paintings should be in living room.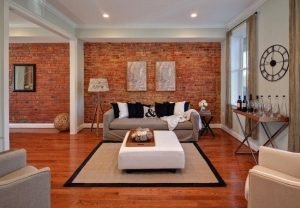 How to Choose Wall Art for Dining Room
Choosing the right wall art for your dining room is a difficult task, especially if you don't know where to start. You may be unsure about the colour scheme and theme of your space, but there are some basic guidelines to remember. For instance, you should select the colour of the artwork in the same tones as the rest of the room. This will give the overall impression of consistency and sophistication to your chosen dining room.
Size. Generally, the artwork should be proportional to the size of the dining room. Larger pieces should cover a large surface, while smaller ones should cover a small wall. If you're decorating an open space, you'll want the artwork to complement the design and colors of the furniture and the walls. However, it's important to note that the art should not overpower the room – the last thing you want is to confuse your guests.
Size. Make sure the size of the piece is appropriate for the space. The empty wall is just waiting for some beautiful art. If the piece is too large or too small, it will throw off the balance of the room. If it's too small, the artwork may look out of place. But you don't want the wrong size to dominate your entire room. A smaller piece of artwork will appear out of place and will clash with your dining room's color scheme.
Check out how high to hang art in dining room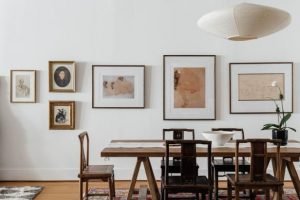 How to Pick Art For Bedroom
When it comes to decorating a bedroom, the right artwork can change the mood and aesthetics of the room. Choose pieces that evoke feelings of tranquility, while also reflecting your own personal style. Consider the trends and colors you love, and consider sculptural pieces and ceramic art for the room. They will complement the existing features of the room. A Juju hat will add softness to the room. Make sure to choose pieces that compliment the theme of your bedroom.
Keep in mind that the artwork should match your personal taste. Avoid choosing art that evokes a negative mood if you want to create a peaceful, restful atmosphere. If you're decorating a bedroom for your own enjoyment, choose works that reflect your personality and your style. Don't choose a piece that reflects your own interests. You don't want to look like a cheesy art enthusiast who spends too much time in front of the television.
You should consider the size of the piece. A small piece of art can make a large impact, while a small one may not fit into the space. A bed is a special place for rest and relaxation, and a big bed is a perfect place for a painting to capture that tranquility. And don't forget to consider the mood the art creates. You don't want to create a calm environment in your bedroom, so choose pieces with a positive affect on your mood.
Check out where to hang paintings in bedroom.