There are several tips to remember when hanging wall art on brick. First, it's important to get the correct permissions. It's a good idea to check with your local preservation society to see if drilling into a brick is okay. Renters should also be aware that their landlord may have additional rules.
The following are a few general tips to hang wall art on your brick. Follow them carefully to avoid any problems.
Before you begin hanging picture frames on brick, make sure you protect fragile items from dust. Use drop cloths or plastic sheeting to cover your work space. It's also wise to mark the location of picture hooks with chalk, which you can easily rub away after hanging the picture. Once you're done, it's time to hang the pictures. The first step in this process is to drill a pilot hole and to attach the hook.
Once you've drilled your holes, you can install the picture hanging system. It consists of a rail that screws into the brick wall. You slide the picture hook over the cord and adjust it until it fits securely. Once installed, the system eliminates the need for drilling or plugs in a hard wall. The rail is mounted on the brick wall and allows you to easily adjust the height of the picture hooks.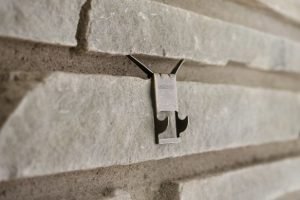 How to Hang Art on a Brick Wall Without Drilling
One method of hanging art on a brick wall is with the use of picture hooks or steel nails. These can be used to hang any piece of artwork without drilling or screwing in any holes. These are a good alternative to drilled holes. These work well on walls that are not painted or textured. Another technique involves using decorative brick hooks. These hooks can be purchased in many different finishes and come with different colors.
When hanging a single piece of art, it's best to use a hammer and nails. First, make sure that the frame is centered on the wall. Once you've marked the location, you can use a nail to secure the frame. To prevent damage to the brick wall, be patient and use firm, controlled strokes. For more complicated items, you can also use a picture rail to hang multiple frames.
If you don't want to drill holes into the brick, you can use a decorative adhesive hook instead. This will prevent any damage to the wall. However, if you need additional stability for heavier items, you can use wall anchors instead. But be careful when drilling into brick because you will be leaving holes in the brick, which can lead to a weakened wall. If you're hanging a large piece of artwork, be sure to use industrial-strength double-sided tape.